Richardson Real Heroes Award Goes to George Jones
The Richardson Coalition's Award Ceremony to honor this year's Real Hero volunteer finalists was held at the Richardson Civic Center on May 11, 2010. The Real Heroes program was created to recognize unsung volunteer heroes who give of their time and talents for the betterment of our city. They are nominated by their fellow citizens.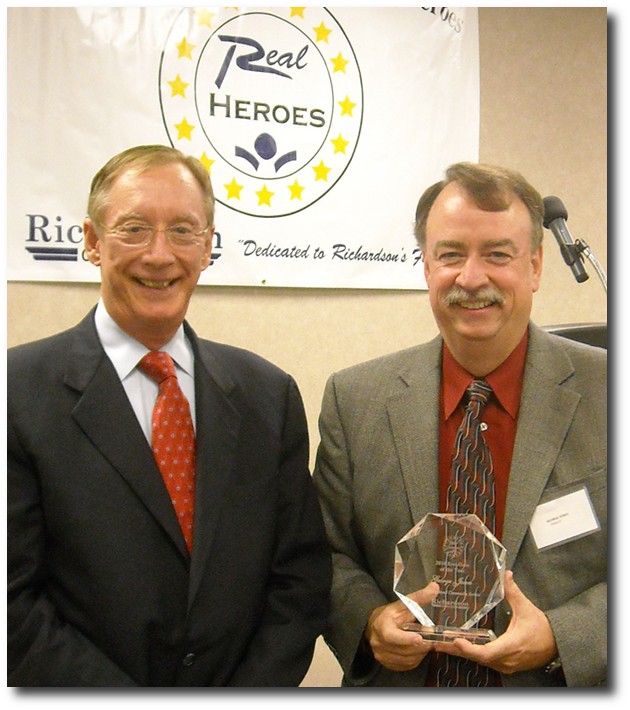 Charles W. Eisemann presents the Real Heroes Award for 2010 to George Jones, Conductor of The Richardson Community Band for 26 years. Congratulations, George!