Richardson Civic Center
The Civic Center is located at the "X". The address is 411 W Arapaho Rd.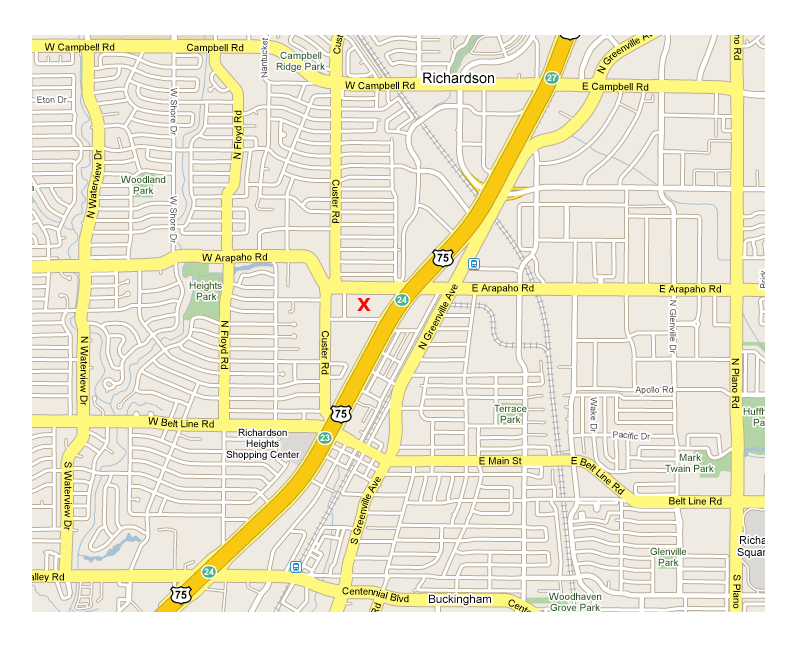 You will find the Band where the X is and you may sit in the grass between the fountain and the Band, or under the trees. Bring your own chair or blanket and something to eat and drink, too.
Park for free in the Library lot or the Civic Center lot.